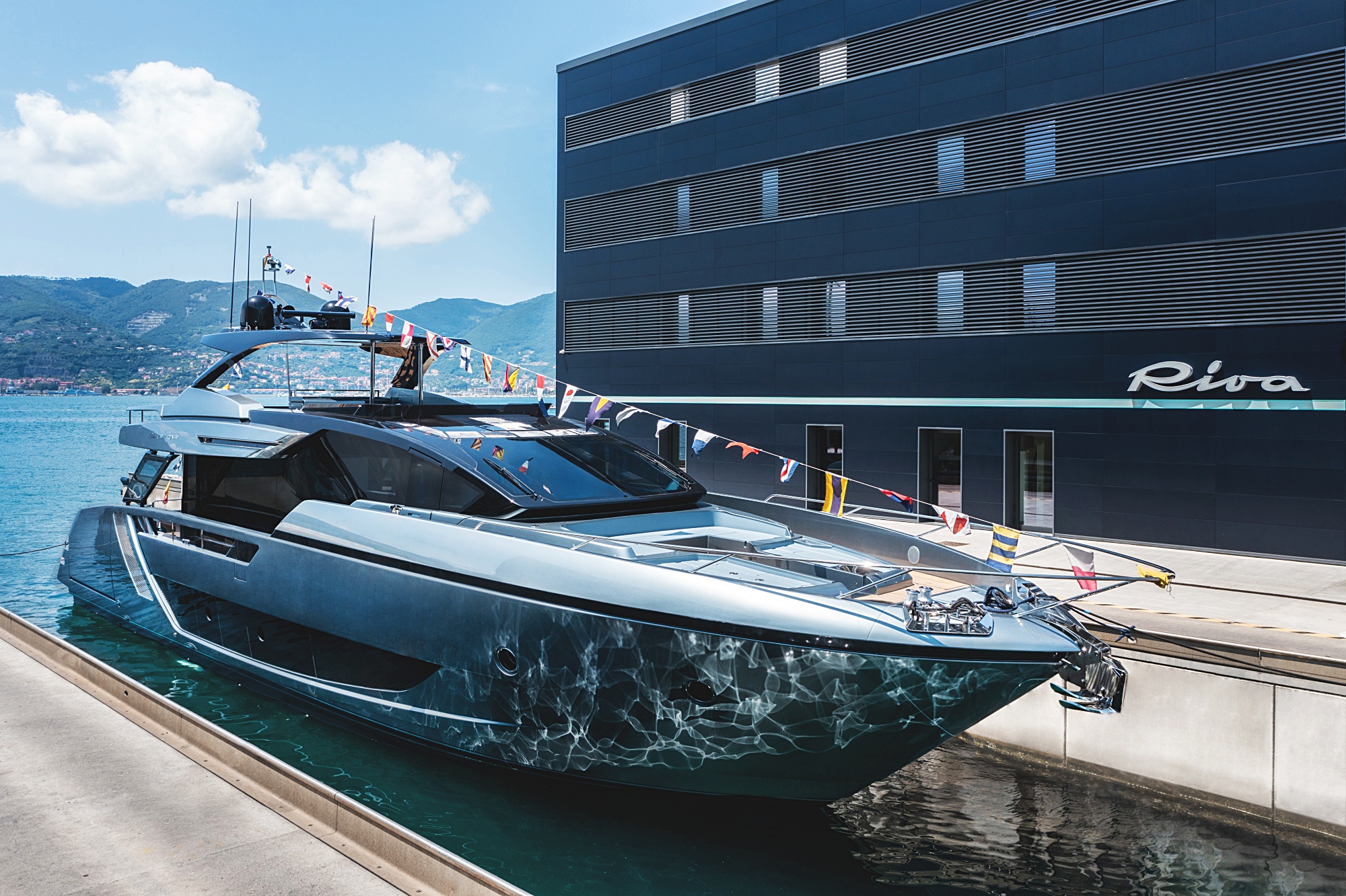 The first Riva 82' Diva will make its official debut at the Cannes Yachting Festival 2023.
Recently launched at La Spezia the new flybridge rethinks the concept of interior and exterior space. Here, each environment is masterfully designed to optimize its use of functionality, with the 40 m2 flybridge (one of the largest for this size of yacht), being a particular highlight.
On the main deck, swing-down bulwarks increase the Diva's width by 3 meters, while in the salon, the cockpit-level living space precedes the panoramic dining area. With an overall length of more than 25 meters and a maximum beam of over 6 meters, the 82' Diva mixes Riva style with amazing spaces.