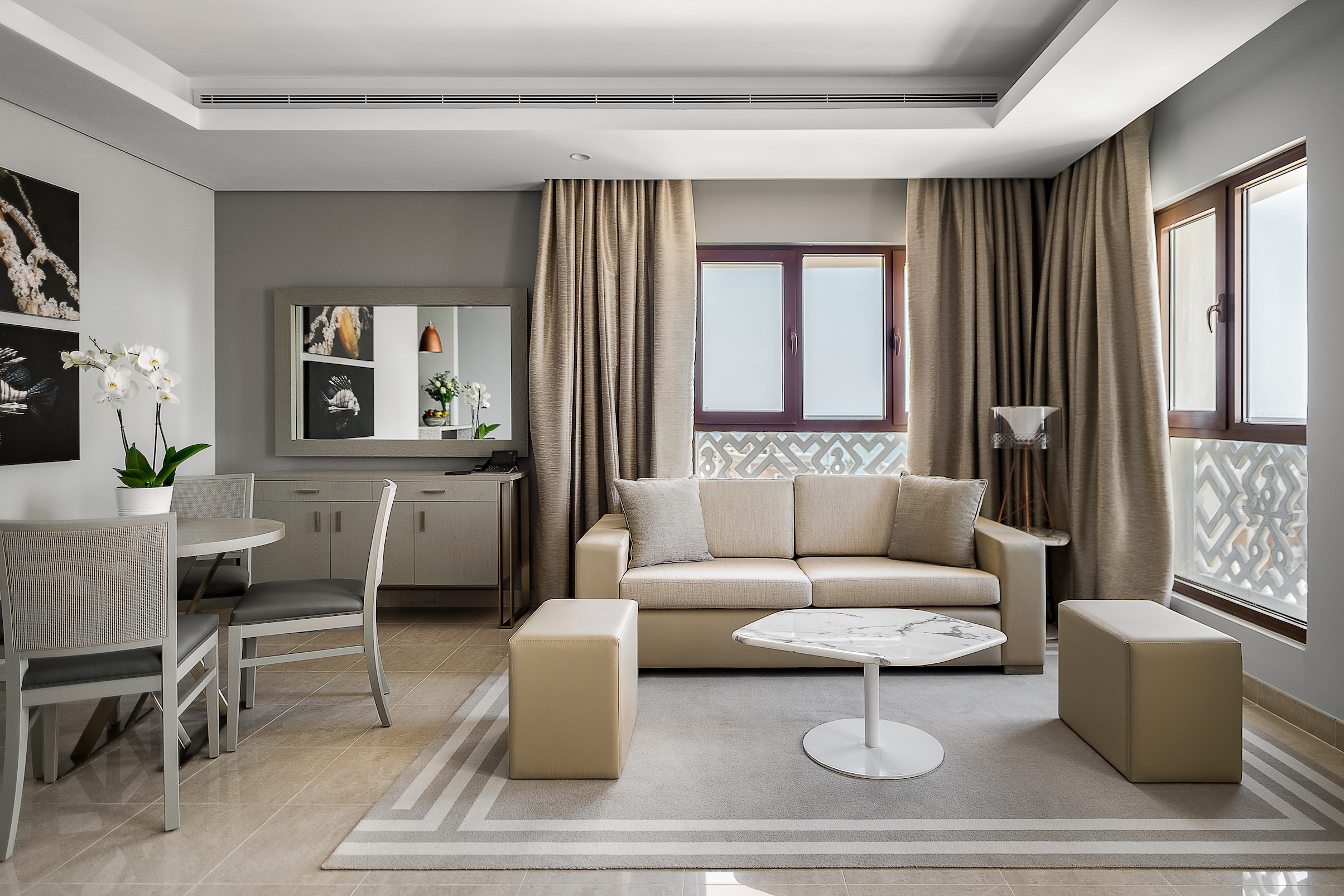 The latest opening is part of Balqis Residences' mixed-use development overlooking the Arabian Gulf.
Wyndham Hotels & Resorts, the world's largest hotel franchising company with approximately 9,000 hotels across over 95 countries, continues to strengthen its presence across the UAE with the opening of the 102-key Wyndham Residences The Palm. The opening marks Wyndham's first collaboration with IFA Hotels & Resorts, a leading real estate developer specialised in mixed-use hotel and residential resort projects.
Located in the Palm Jumeirah, one of the most popular landmarks in the emirate, Wyndham Residences The Palm boasts a mix of deluxe apartments ranging from modern studios to three-bedroom suites, a private white sand beach and other high-end amenities. With a number of connecting lobbies conveniently located throughout, it can also accommodate groups requiring five-bedroom apartments. The new property is part of Balqis Residences, one of IFA Hotels and Resorts' mixed-use developments and offers luxurious accommodation to both residents and travellers who can enjoy scenic views of the Arabian Gulf and the dazzling Marina.
Wyndham Residences The Palm is located within short distance to upscale restaurants and stylish nightclubs, and within easy reach of Aquaventure Waterpark, Palm Jumeirah Boardwalk, The Pointe and Nakheel Mall. Popular attractions such as the Burj Khalifa, The Dubai Mall and the Dubai Frame are also a short drive away. It has also convenient access to both Dubai and Al Maktoum international airports. 
The property is the latest addition to Wyndham Hotels & Resorts portfolio in the UAE, reaching 22 hotels, of which 14 are in Dubai alone.