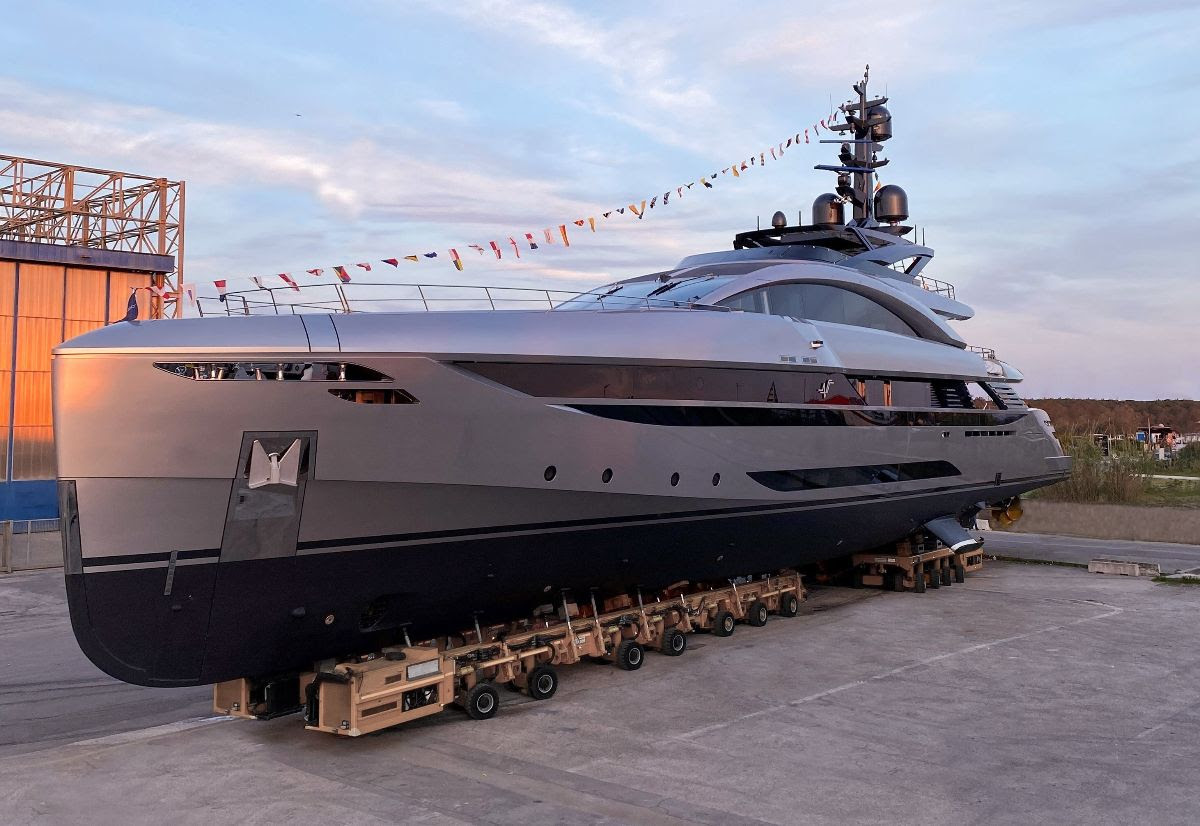 The new 50m yacht is a unique project fully realised by Enrico Gobbi – Team for Design.
Gobbi's Venice-based studio is responsible for the exterior architecture and interior design of No Stress, Rossinavi's first hybrid vessel.
Rossinavi has presented in their facility of Viareggio its latest project, No Stress. This is Rossinavi's first hybrid yacht equipped with AI. The project is a sophisticated sports yacht with exterior architecture and interior styling by Venice-based practice Enrico Gobbi – Team for Design.
No Stress is a full-aluminium sporty yacht with a fast-displacement hull. The vessel has a double power system: two MTU 16V 2000 M96L diesel engines and two electric motors powered by both the generators and the battery pack; when in electric mode, the system is managed by an AI that monitors its consumption.
The overall exterior design of No Stress is inspired by the sophisticated style of automotive icons. Key features and captivating aesthetic elements, such as its slender silhouette and dynamic sleek lines, make it well balanced, elegant, and fast, while the interior is minimal but with accurate architectural details.
In recent years, Rossinavi has focused heavily on the development of high-efficiency vessels that, in combination with BluE technology, allows for environmentally friendly cruising. No Stress is composed of two propulsion systems and independent of each other. No Stress can offer up to five different operating modes therefore adapting perfectly to every need, always offering unique experiences while in navigation.