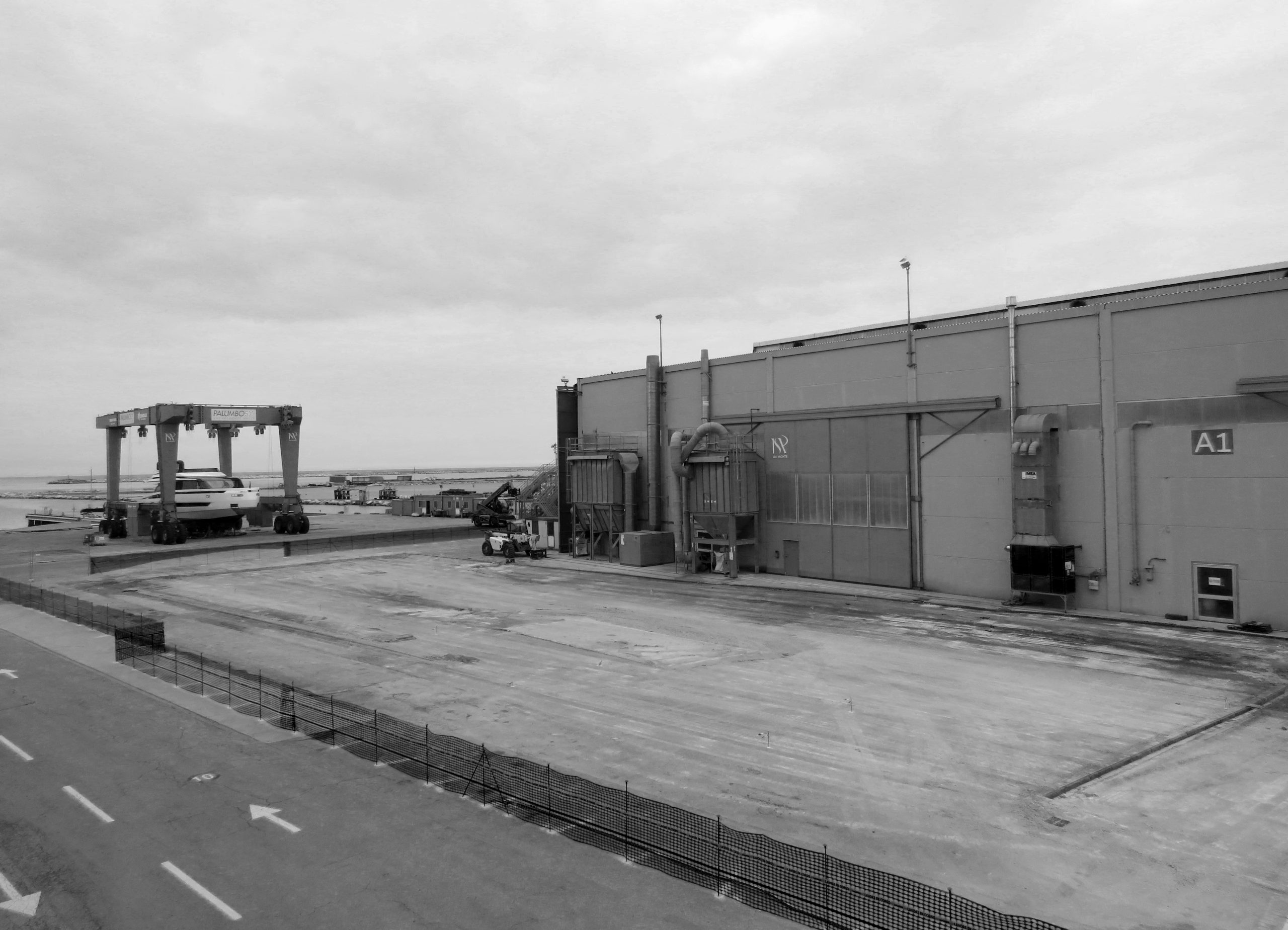 Construction of a new shed has started at the Ancona production facility
Palumbo Superyachts confirms its strong interest in the Ancona area and thanks to the market conditions that are rewarding the shipyard, it has decided to build a new shed. Indeed, four new build contracts for boats from 30 to 80 metres were signed in the last six months and they add to the eight already under construction. The order book stands at over 500 million for orders until 2026. Five new deliveries to final customers are expected this year for vessels between 30 to 50 metres branded ISA Yachts, Columbus and EXTRA.
The construction of the new shed measuring 19 metres in width, 60 metres in length and 19 metres in height has already begun and will be completed by September 2023.
This will be in addition to the three sheds already existing in the 52,000sqm Palumbo Superyachts Ancona production site. Besides the skilled team dedicated to the new yacht constructions, the shipyard benefits from the assistance of an expert squad providing aftersales maintenance and refit service to used boats.
As well as its specialized manpower and dock capacities, the shipyard can also rely on a 560ton travel lift and a 3300ton superyacht lifting platform, the largest in the Adriatic Sea to date.