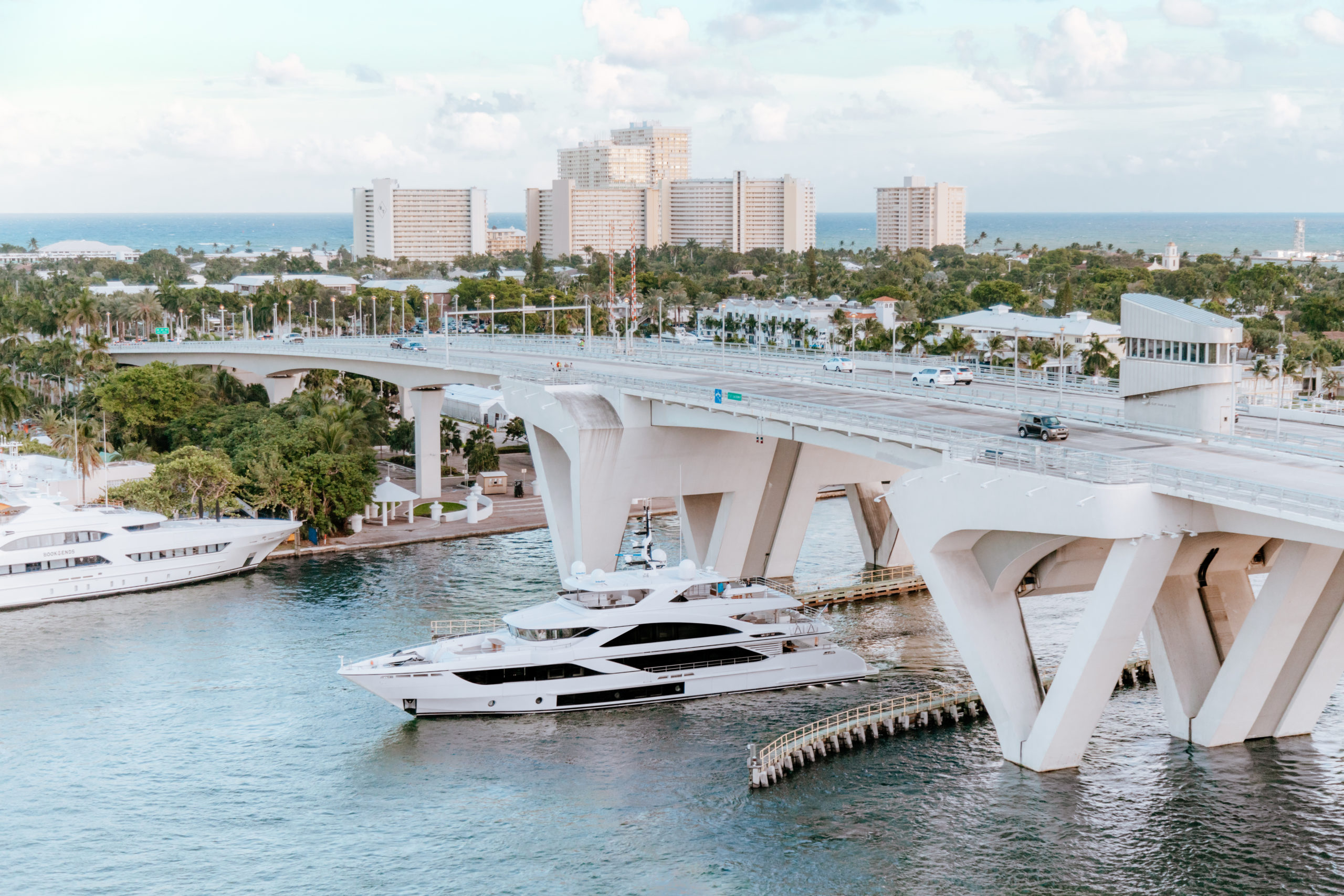 What a sight to behold as Gulf Craft's flagship, the Majesty 140, passes under Fort Lauderdale's 17th Street Causeway Bridge.
---
The award winning superyacht was photographed while she was on the way to the Ft. Lauderdale International Boat Show, making her debut, alongside the Majesty 100.
Gulf Craft's Chairman, Mohammed Hussain Alshaali commented: "The efficiencies of our emirates based manufacturing facility and diversified culture enable us to introduce a very high-quality product to the U.S. market with savings of as much as 20 percent compared to currently available competitive yacht offering."
The Majesty range was well received even before its formal U.S. launch at the show, with strong leads on both the Majesty 100 and Majesty 140.