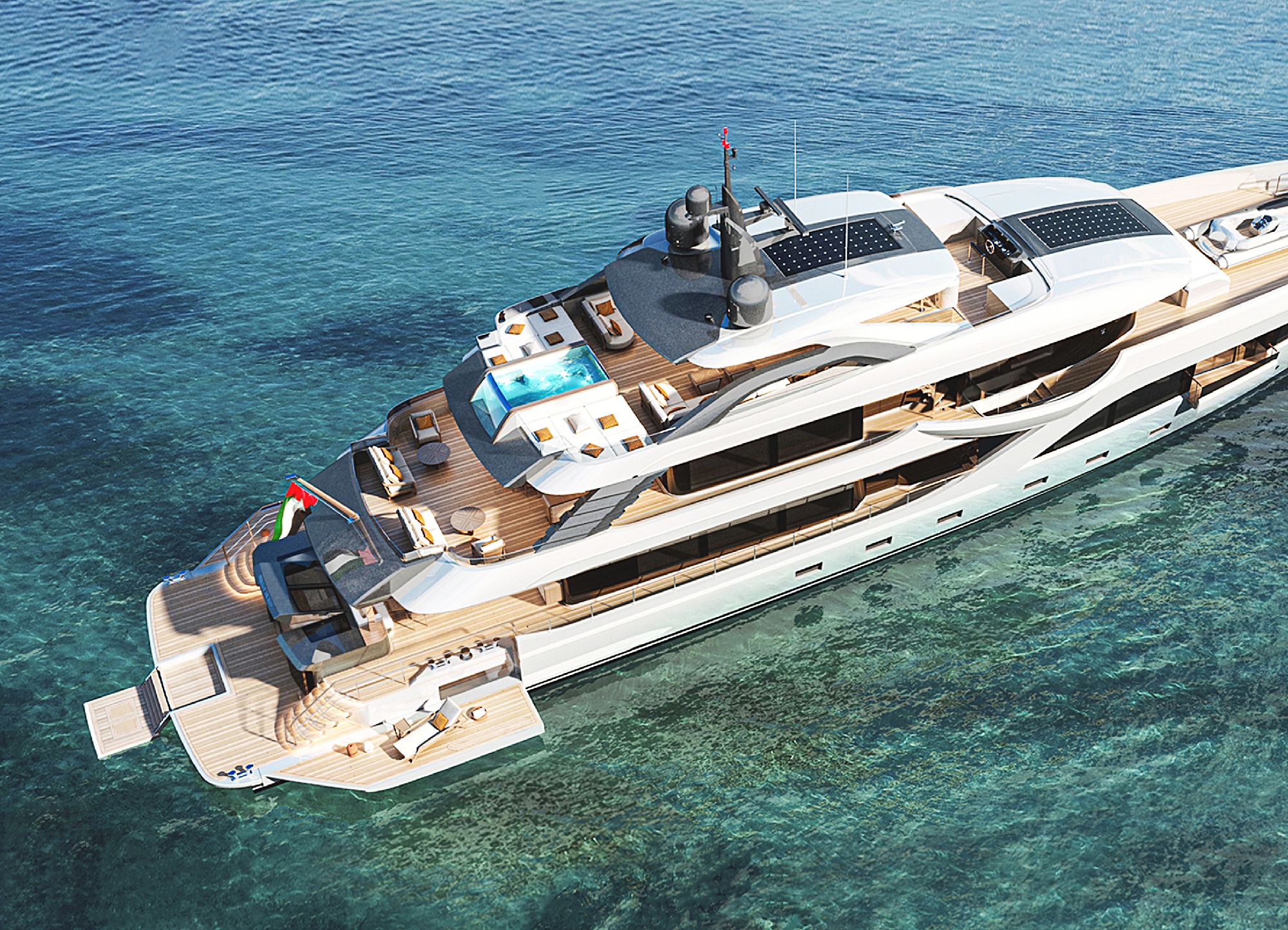 Gulf Craft unveiled the production plans for the shipyard's second-largest superyacht – the Majesty 160, at the Monaco Yacht Show.
Designed by the Cristiano Gatto Design Studio, with naval architecture courtesy of Van Oossanen Dutch Naval Architects, the Majesty 160 comes in at a regulation-friendly 498 gross tonnes – plenty of volume for a huge full-beam master suite which features a private lounge, retractable balcony and a large ensuite, with both bath and shower room.
"The Majesty 160 is an evolution of our Majesty 155, and follows the new design precedent of our Majesty line-up which was introduced earlier this year with the Majesty 111 at Dubai International Boat Show," commented Gulf Craft's Chairman Mohammed Hussein AlShaali. "The Majesty 160 will be our second largest vessel and will be a class-apart in its segment, catering to the needs and requirements of customers through its exceptional design, architecture and state-of-the-art engineering and technological features."
The Majesty 160 is expected to go into production this year at Gulf Craft's fully integrated state-of-the-art manufacturing facility in Umm Al Quwain.