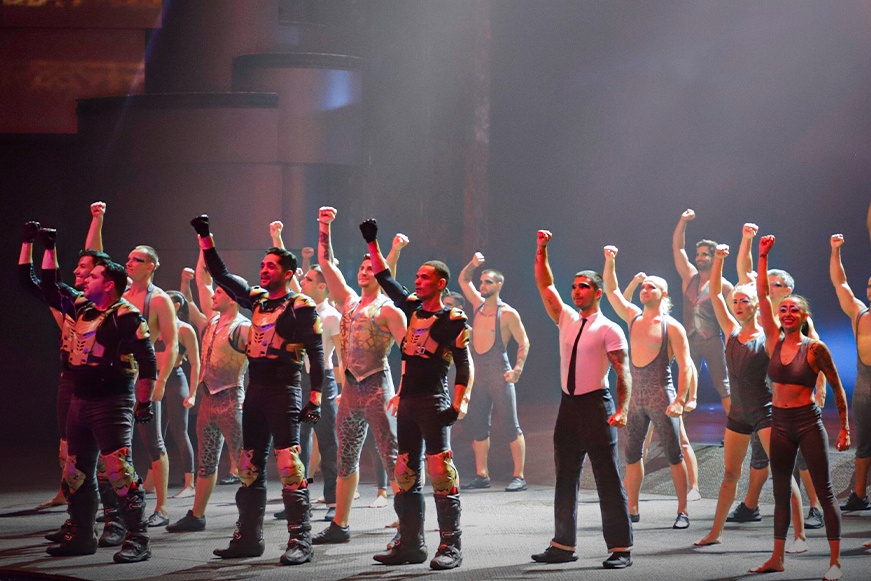 We are thrilled to share a momentous achievement that fills us with immense pride – La Perle presented by Al Habtoor Group has been awarded the prestigious Traveler's Choice Award by TripAdvisor!
This remarkable recognition catapults La Perle into the distinguished ranks of the top 10% of world-class attractions, a testament to the entire Al Habtoor Group's unwavering commitment to excellence.
A Shining Gem Among the Best
This esteemed accolade acknowledges the dedication, creativity, and passion that have collectively transformed La Perle into a global sensation. The remarkable experiences we craft and the exceptional service we provide have resonated with travelers worldwide, earning us a place among the finest attractions in the world as a cornerstone of live entertainment in Dubai and throughout the region.
Setting a New Standard of Excellence
By achieving this remarkable milestone, we are not only affirming La Perle's standing as a world-class destination but also showcasing the outstanding talents of the entire cast & crew. The show has earned its place on the world stage as an artistic phenomenon in the region that emphasizes its position as a truly world-class act that seals Al Habtoor City as a premiere entertainment and lifestyle destination.
Ticket bookings:
La Perle performs two shows nightly at 6:30 pm and 9:00 pm from Tuesdays to Saturdays. Please visit www.laperle.com, or go through the dedicated Box Office: 800 LAPERLE (800 517 373) / +971 4 437 0123, boxoffice@laperle.com or via PlatinumList.com.