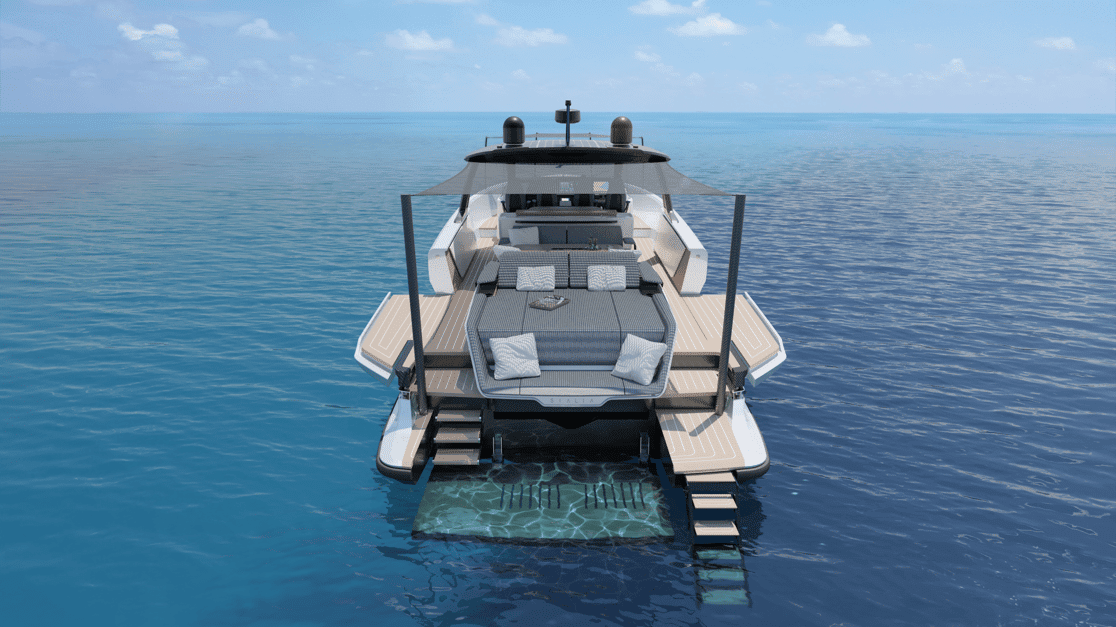 Sialia – a pioneer in electric yachting – is thrilled to unveil its latest range of fully electric yachts, the Sialia 59.
The Sialia 59 range reinvents sustainability and luxury, offering a fleet of the most advanced eco-friendly yachts in carbon and aluminum. The Sialia 59 range officially debuted at the Palma International Boat Show and is now ready to order.
Leveraging the naval architecture of the highly sought-after Sialia 57 model, the Sialia 59 yacht range features enhanced volume, customizable design, and luxurious finishes. Powered by Sialia's proprietary AMPROS-developed propulsion system, which is scalable up to 6MW, the Sialia 59 range of high-performance yachts offers an unparalleled electric yachting experience.