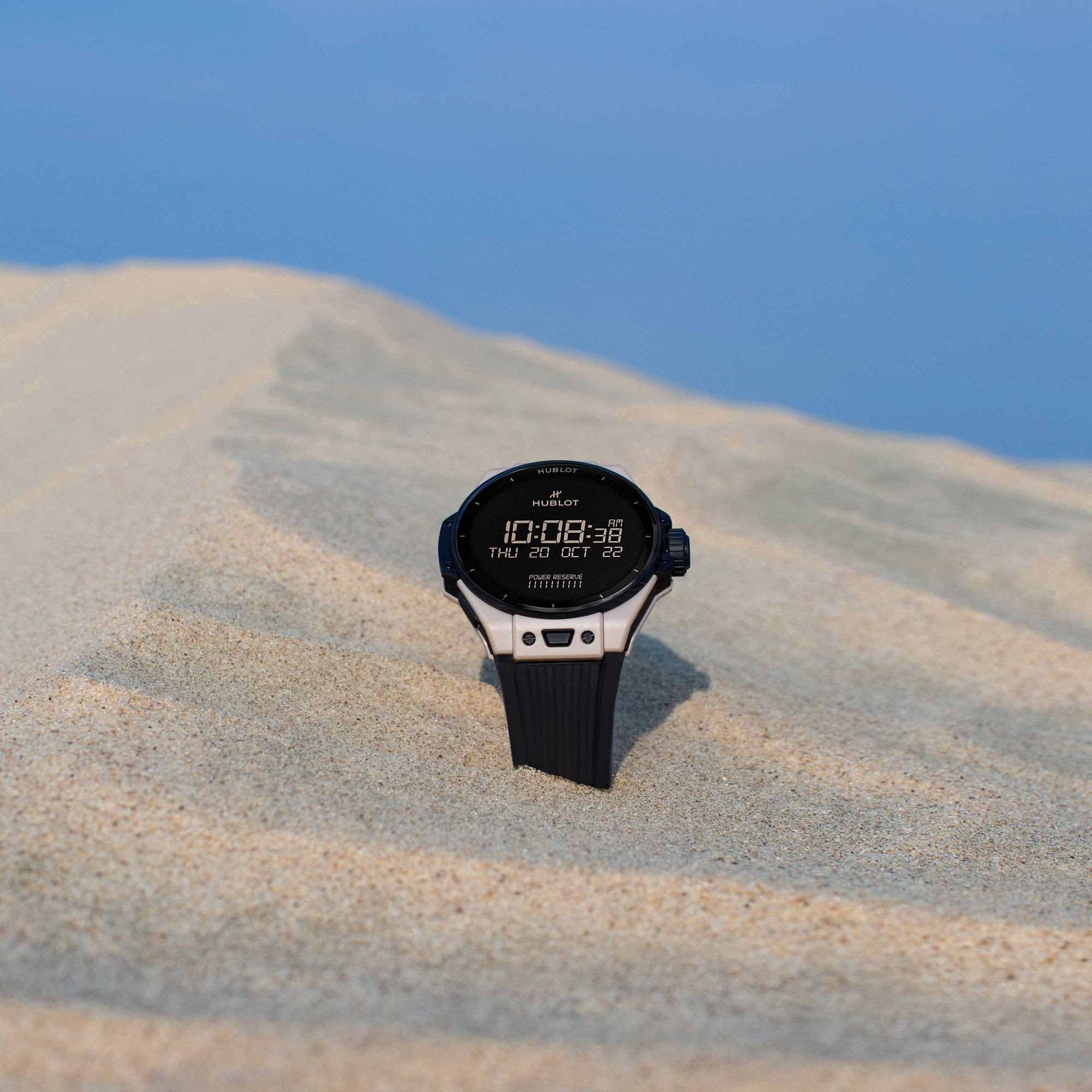 Hublot's innovative new Gen 3 connected watch is ready to take Doha by storm!
The luxury Swiss watchmaker is presenting the Big Bang e Qatar Edition, a limited edition of 100 connected watches dedicated to Qatar.
Equipped with the latest technological developments available for wearable technology, the Big Bang e Qatar is a connected watch that adopts all the iconic Big Bang codes.
This smartwatch is a captivating blend of fine watchmaking techniques and high-end electronics. It is the perfect watch for style-conscious people who lead active lives!