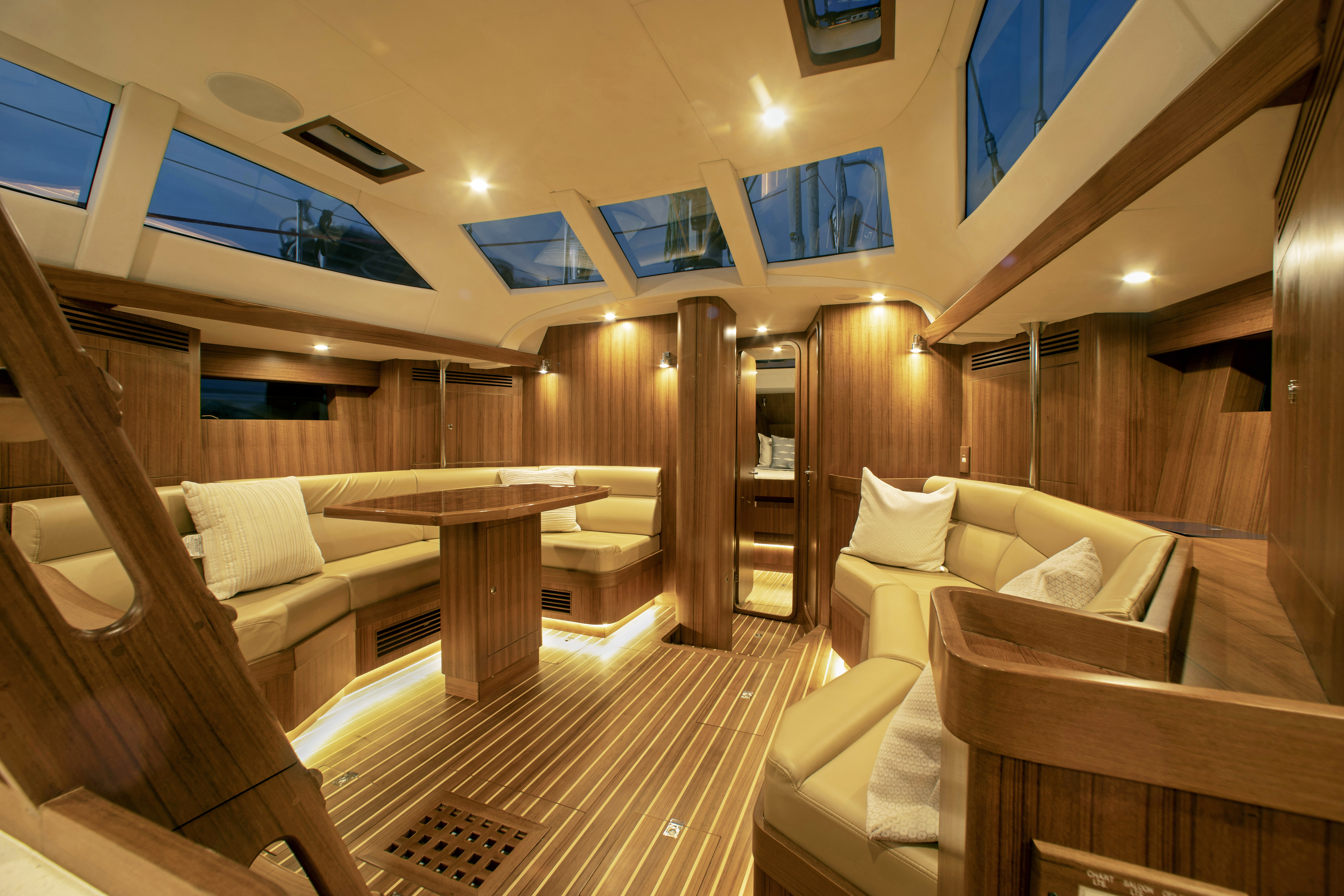 Wood. Lot's of wood. Sailing yachts have always made good use of timber and in many ways, it's unlikely to stop.
As composite construction becomes ever more popular in boat building, sailing yachts tend to stick with tradition, utilising the fibrous structural tissue for its strength, hardiness and ease of forming.
For the Hylas 48 (pictured) Dixon Yacht Design created a wood interior perfectly formed for offshore family sailing: stylish, hard wearing with not a hard edge in sight.