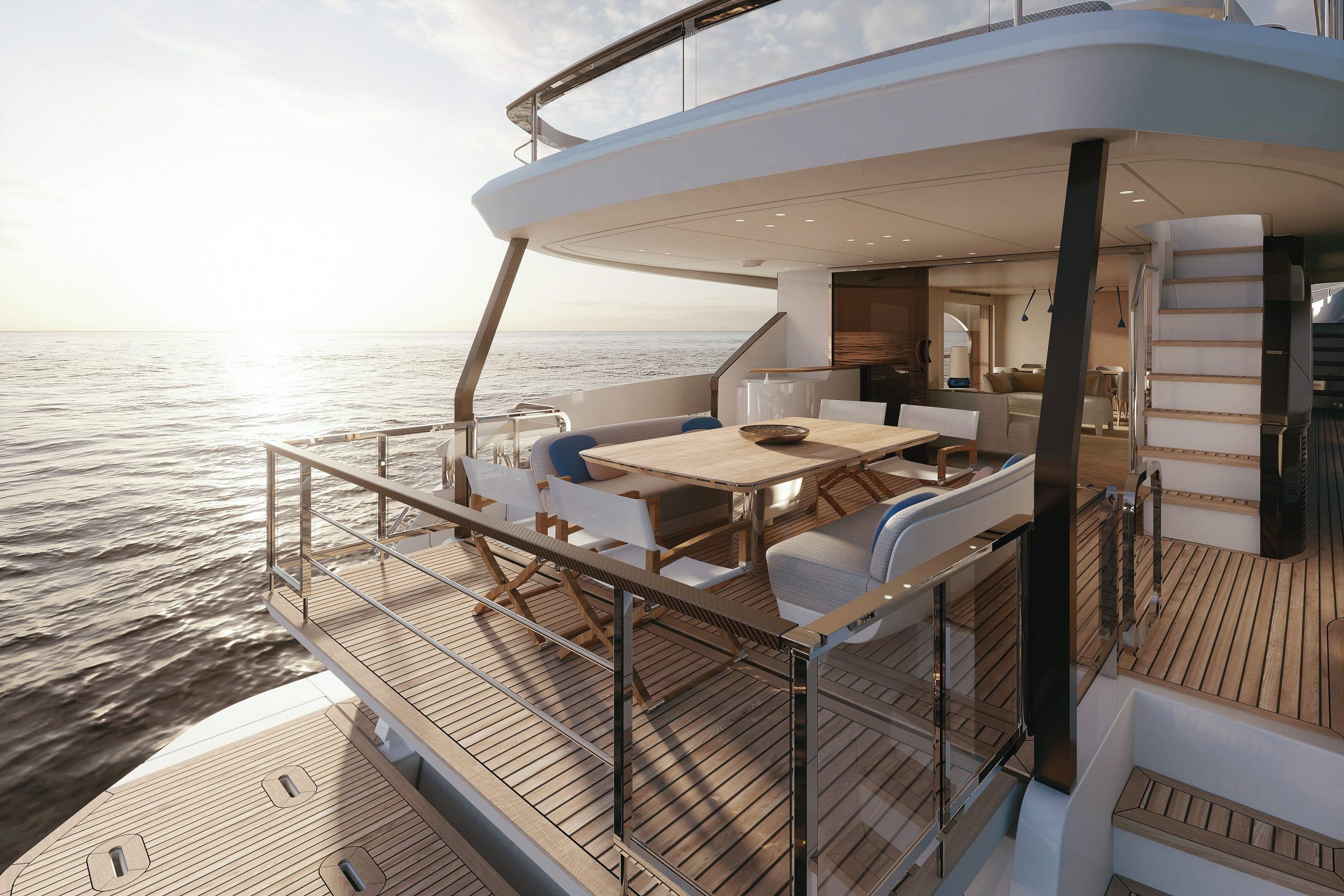 Launched in Viareggio and eagerly awaited at the Cannes Yachting Festival 2022, Grande 26M is a yacht based on a new concept, one that in twenty-six metres fully expresses the design vision shaping the Grande Line: fluid layouts and versatile spaces, guest and crew flows designed for intimacy and independence, an owner's suite on the main deck with full-height windows and lots and lots of light.
The yacht's exterior styling, like Grande 36M, is by Alberto Mancini, while the interiors are by Achille Salvagni. Grande 26M is one of Azimut's new generation of Low Emission Yachts, and the first in any category to be fitted with the new 4600 Pod propulsion system developed by ZF. The combined effect of innovative high-efficiency propulsion systems and a superstructure weighing 30% less thanks to the extensive use of carbon fibre translates into a 20% reduction in fuel consumption compared with boats the same size.
Grande 26M will join the other new products in the spotlight at the Cannes Yachting Festival 2022, the event that marks the start of the new boat show season.