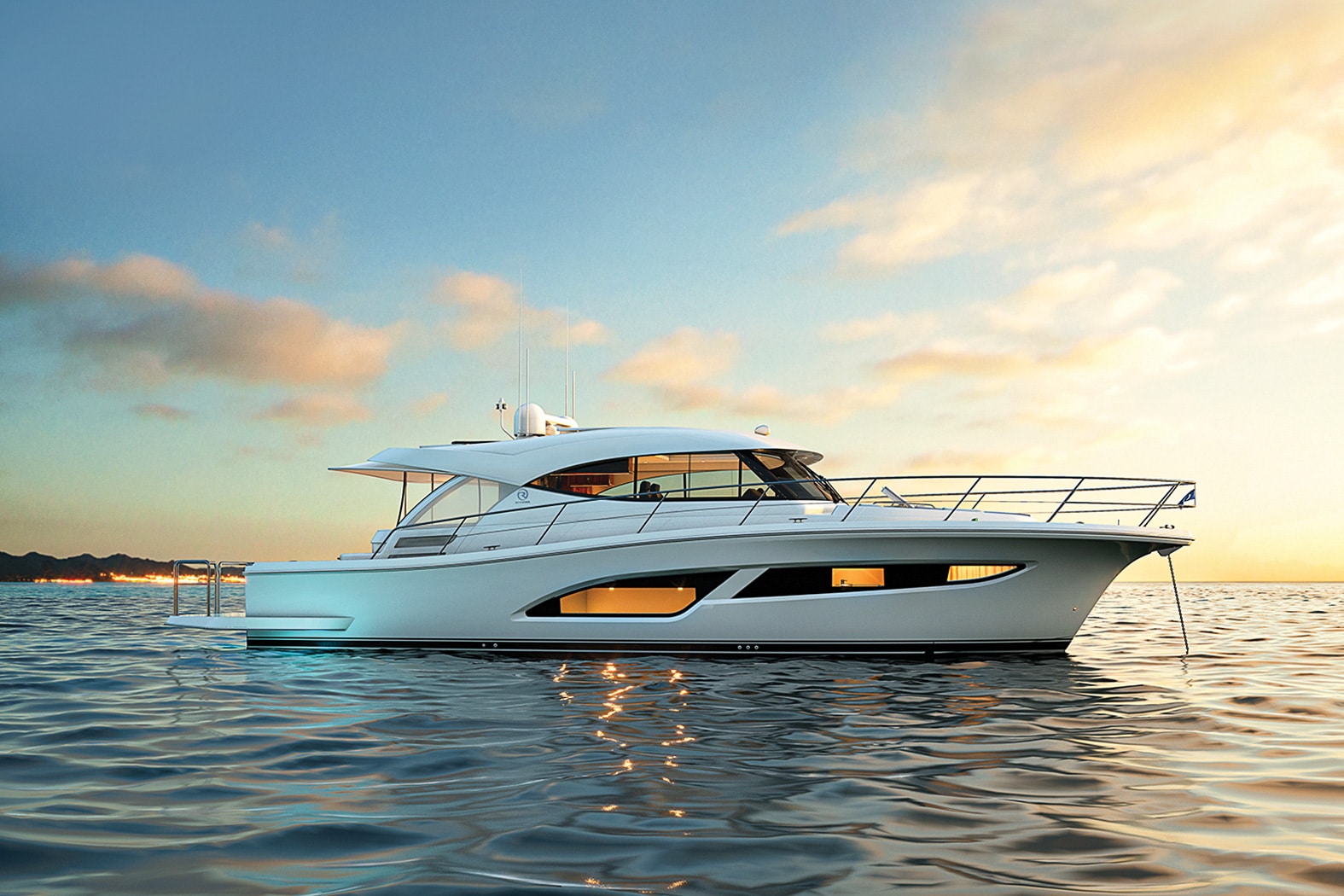 She is the pinnacle of 10 years of evolution and the launch of more than 220 SUV yachts from 39 to 64 feet in length since Riviera pioneered the SUV concept with the 445 model in 2012.
Offering supreme luxury, elegant styling, and exhilarating performance, the Riviera 585 SUV will have her world premiere at the Sanctuary Cove International Boat Show, opening on May 25 this year. Her Americas premiere is set for the Fort Lauderdale International Boat Show, opening on October 25.
She combines the proven blue water hull pedigree and sporting cockpit of the lauded Riviera Sports Motor Yachts, with the single-level living features so enjoyed by Sport Yacht owners. The 585 is a significant addition to the SUV collection, with welcoming spaces from stem to stern, offering exceptional comfort, whilst enhancing the superb indoor/outdoor lifestyle features that make the SUV models so popular.
The Riviera design team's clever use of space aboard this new yacht has created an exceptional design, including three large staterooms and three bathrooms, as well as a marvellous space aft of the full-beam midships master suite that can be configured as a utility room, laundry, crew quarters, or additional accommodation with its own bathroom.
She offers the latest generation SUV design qualities, including an expansive water sports space, where the cockpit opens out to the boarding platform, a superb semi-enclosed alfresco deck, and an inviting foredeck entertaining space with a comfortable wrap-around lounge.
Her interior is rich with premium fabrics, exquisitely hand-finished exotic timber cabinetry, in-vogue lounges, and plush carpet in all staterooms. Riviera Australia owner Rodney Longhurst praised the efforts of the 900-strong Riviera design and production team.