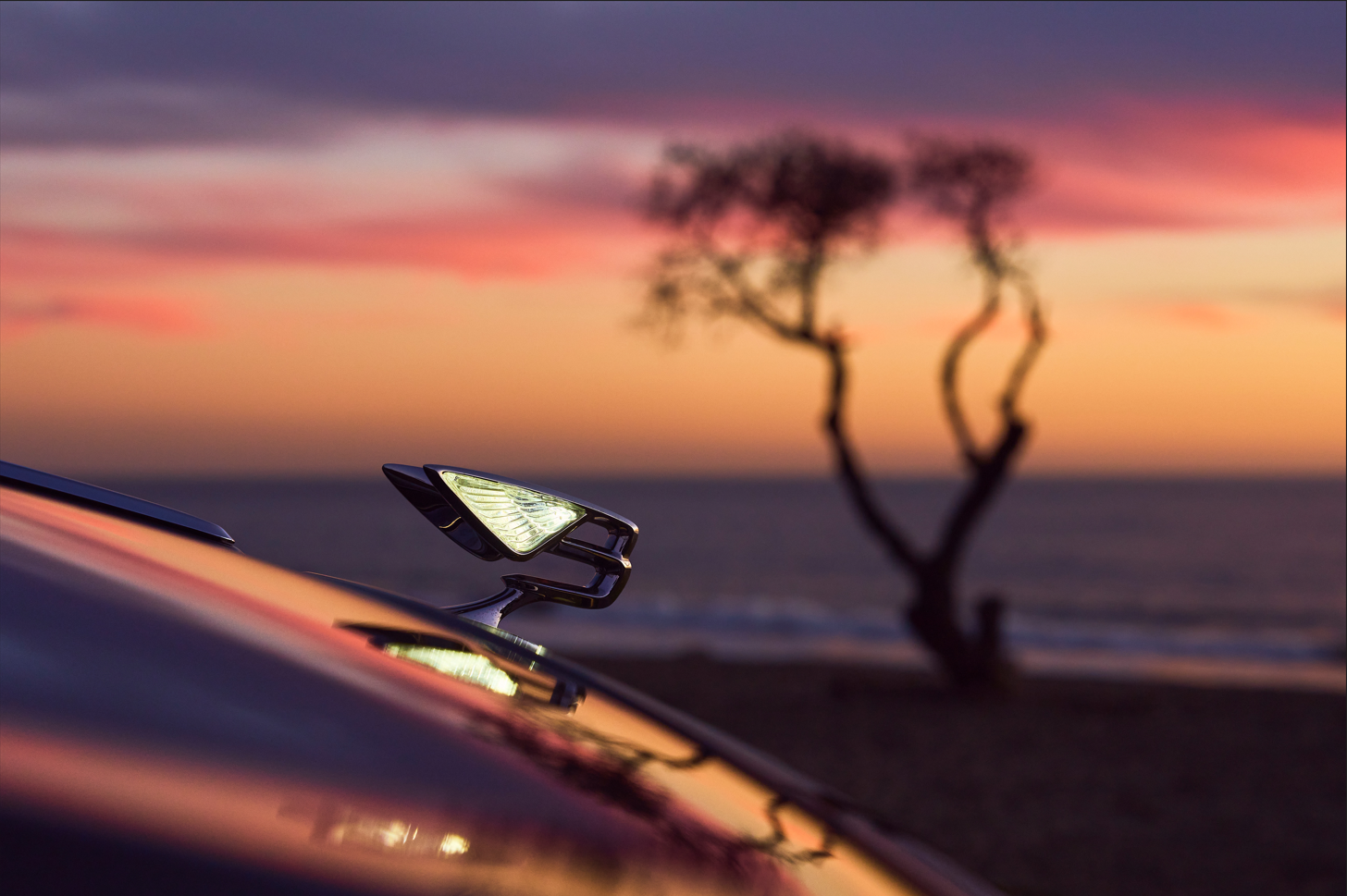 Latest 'Flying B' chosen from an in-house design shortlist.
On approaching the Flying Spur Mulliner, owners are treated to a moment of pure automotive theatre. As the Bentley name badge above the grille smoothly slides out of view, a beautifully polished 'Flying B' bonnet mascot – the sixth iteration of the design – rises to take its place. In perfect synchronicity, headlamps and the delicate clear acrylic wings of the mascot briefly illuminate with a welcoming glow. Standard of the Flying Spur Mulliner, the 'Flying B' is also available as an option on all Flying Spurs – with a 97 per cent uptake.
Creating that moment, and the elegant 'Flying B' mascot that draws every eye, called for a fusion of exceptional design, craft and engineering skills. It's symbolic of Bentley's approach to creating unique ownership experiences through relentless attention to detail at every stage.
Versions of the Bentley 'Flying B' bonnet mascot have been offered since the mid-1920s, with the current design being the sixth iteration. For the latest Flying Spur, Bentley designers and engineers accepted the challenge to take the art and craft of the 'Flying B' to the next level. The emblem that graces the radiator of the Flying Spur Mulliner is the first in Bentley history to be deployed electronically, the first to feature a cover plate that replaces it when stowed, the first with clear acrylic wings and the first to be internally illuminated.